Our picnics include all food in a vintage hamper & fully styled picnic set up arranged at a location of your choice. Casual and eclectic, a Wild Thyme Picnic is a great way to spend some time with your favourite people.


See our options below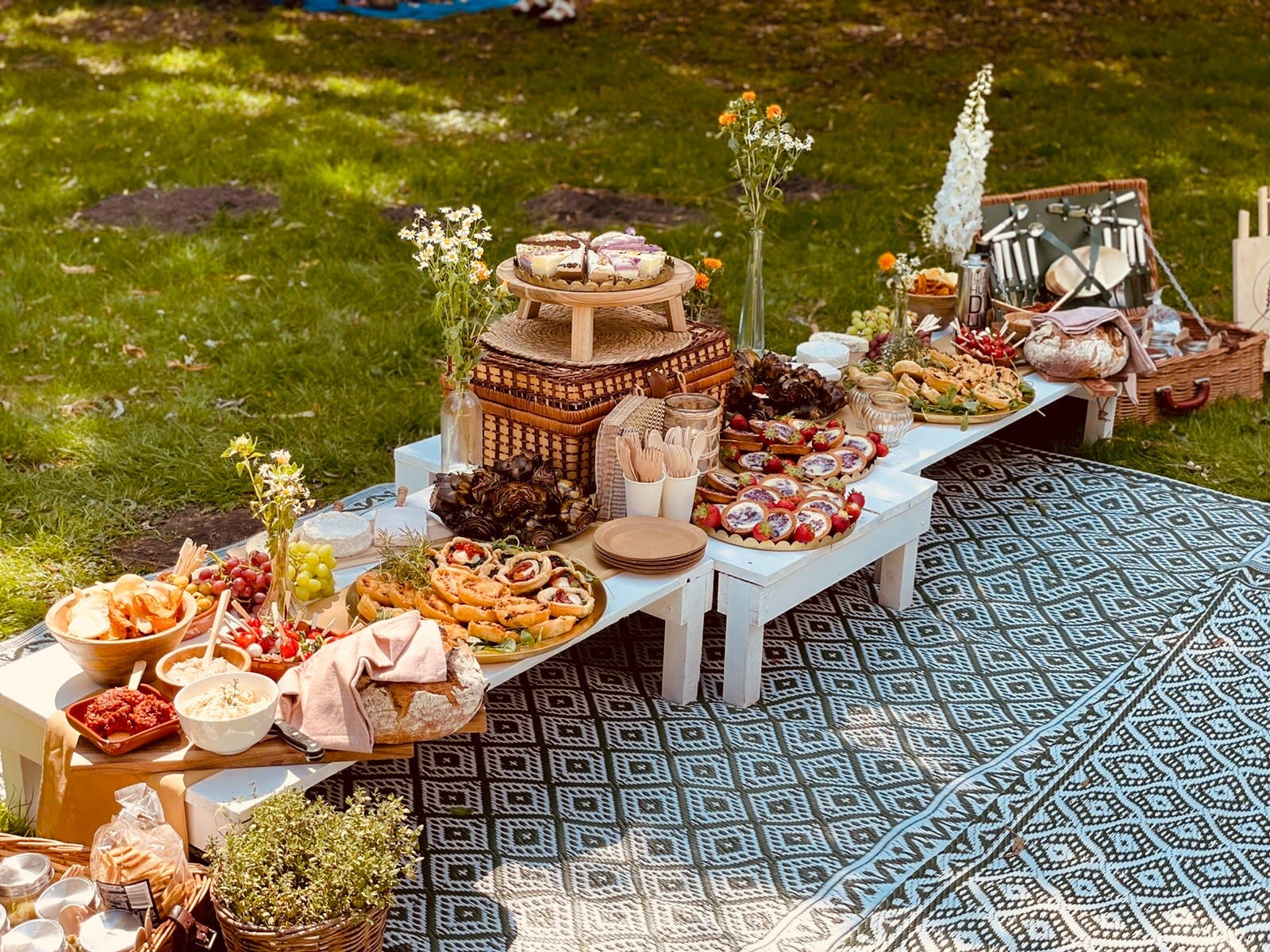 Grazing style

The food will be served on a long, low wooden table, from which guests can serve themselves in a buffet style. There will be plenty of space for everyone to sit on surrounding boho picnic rugs. All food is served on wooden boards with biodegradable plates and wooden cutlery. Water glasses and coolers are provided.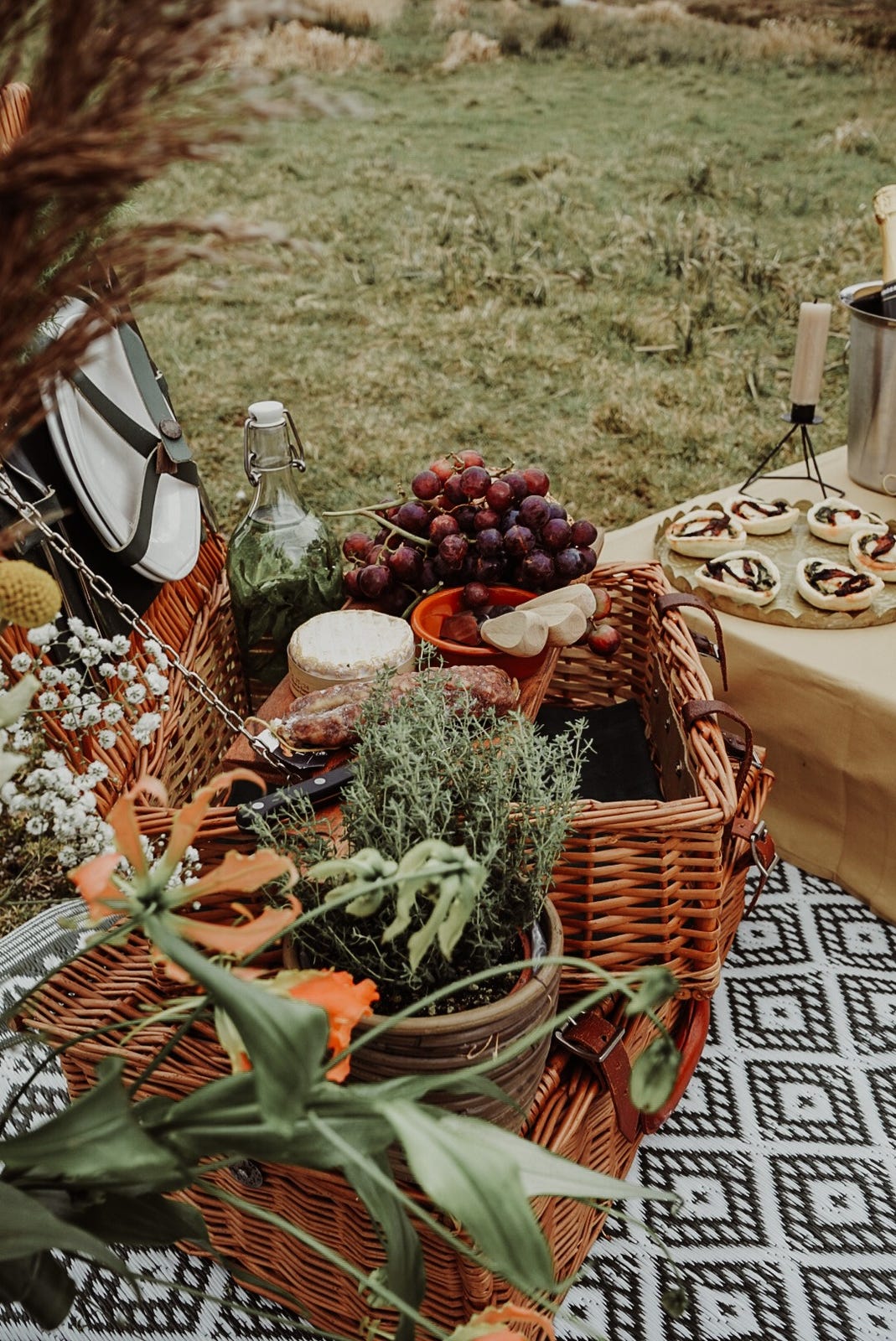 Individual Seating

For this more formal set-up, the food is served on low picnic tables with a decorated table runner. Each guest has an individual place setting with porcelain plates and silverware. The guests sit on boho picnic rugs with lots of scatter cushions and plenty of candles to create a magical atmosphere. Champagne and water glasses are provided.
Wild Thyme Picnics Menu

To start: Classic Saucisson, fresh olive mix, vegetable crisps, caprese bites with a balsamic drizzle and a selection of artisanal cheese with Fornaccini toast.

Followed by: Spinach and goat cheese quiche, individual pearl couscous layered Greek salad jars, served with freshly baked bread and dips.

To finish: Delicious raspberry and white chocolate tartlet served with fresh summer fruits.

To wash it down: We supply all picnics with fresh mint and elderflower water. We do not serve alcohol, but you're welcome to bring your own. So you can crack open a nice, chilled bottle of Sancerre without paying restaurant prices!
Always dreamed of a romantic picnic proposal? Check out our special proposal package here.